Portfolio of Dolce Yorkies available for modeling
Books
Magazines
Commercials
TV Shows
Movies
Modeling
Runways
Others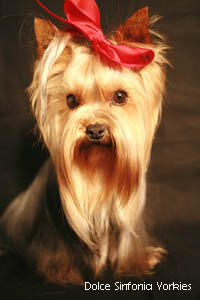 Meeting our Dolce Sinfonia actors and models
The only models that can combine beauty, class and elegance.
All Dolce Sinfonia received the basic training for showing and acting.
They are trained to stay still under the spotlight and the camera flash.
They are not afraid of people.
They are trained to walk and to valorize a particular dress, with showmanship as the most fashionable runway show.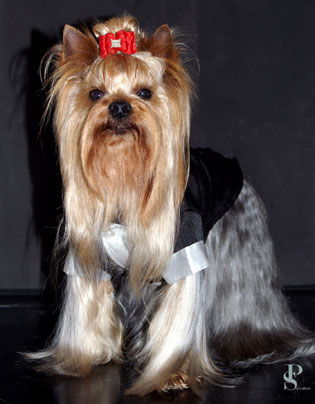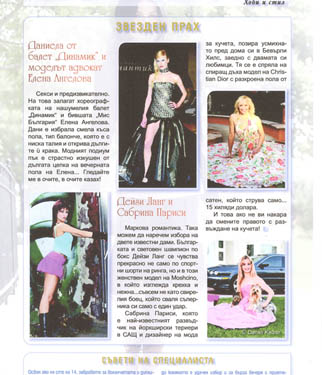 Beverly Hills, Yorkies, Yorkshire Terrier, Yorky, Yorkshire terrier breeders, Yorky breeders, puppies for sale, dogs for sale, Yorkies for sale, Yorkshire terrier for sale in California, Yorkshire Terriers for sale, show dogs, champion dogs, champions, puppies for sale in California, dog fashion, dog carriers, dog clothing, actors, famous dogs, famous people, glamorous, beautiful woman, beautiful dogs, California, Terriers, dogs, puppies, Sabrina, Sabrina Parisi, book, Italy, Bulgaria, Europe, celebrity, celebrities, gossip, Hollywood, movies, entertainment, Rodeo Drive, dog books, animal books, animal stories, nightingale, trendy, dog events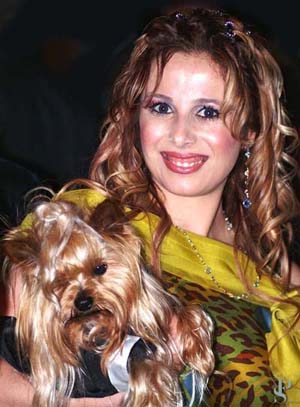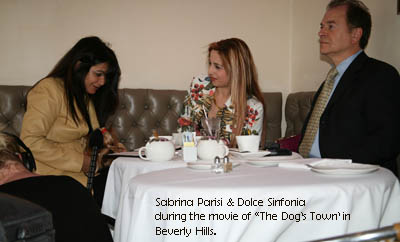 During the movie in Beverly Hills. Sabrina Parisi, Tania Amaral and Dolce Sinfonia, and John Meazzo.